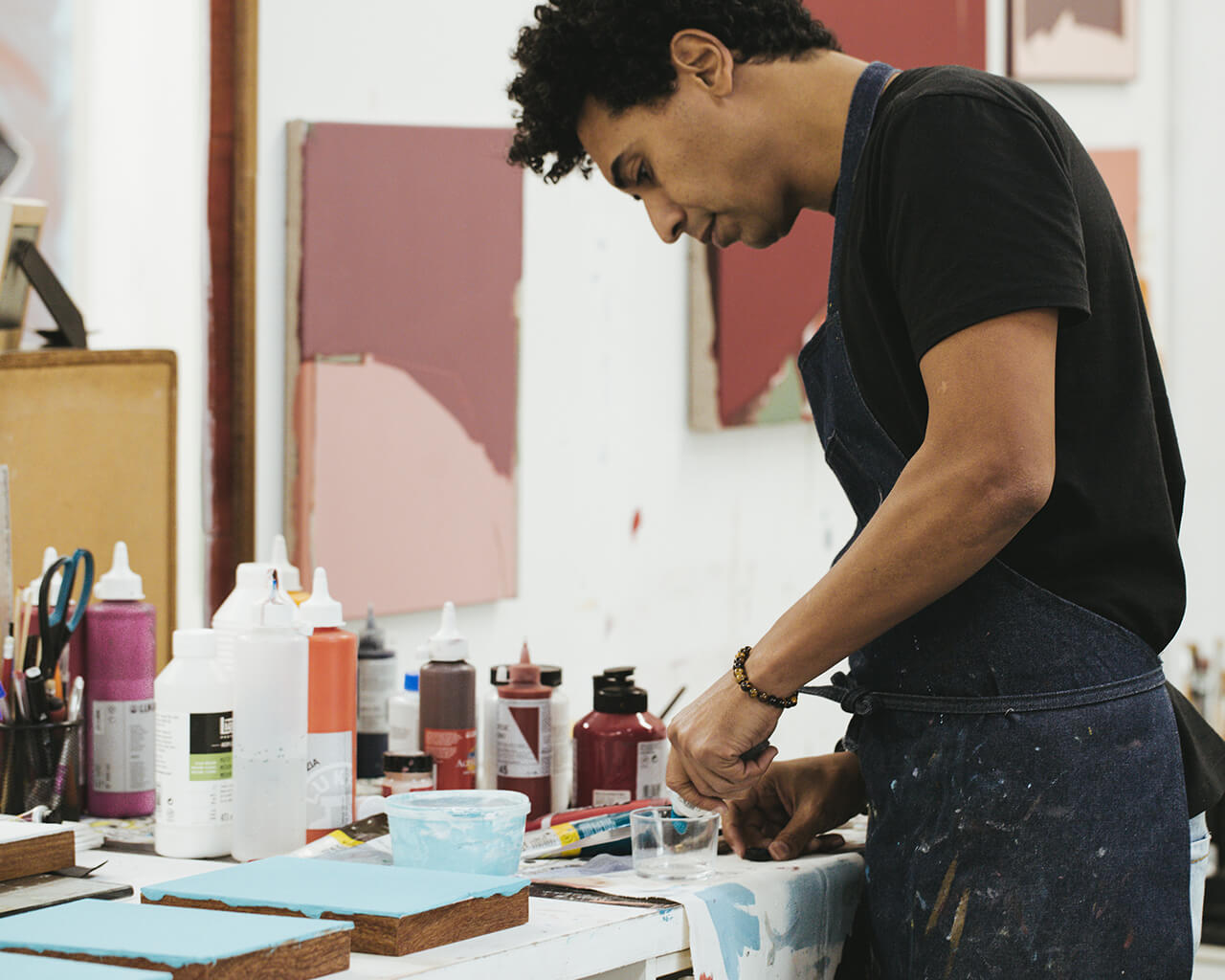 Edu Silva is a visual artist and participated in the Programa de Residência Artística Luis Maluf. In his works, the artist investigates territorial tensions, social segregation and identity issues, and seeks a rethinking of mestizaje.
He produces works consisting of unevenly divided chromatic fields, where one color establishes itself as dominant while other colors occupy smaller spaces at the edges of the canvas. In the clash between hues, drawings, lines and/or "organic geometric" forms emerge, suggesting limits between colors. Based on the experience of "being in between", he thinks of these chromatic demarcations metaphorically as borders and the symbolic charge they can represent. Edu uses painting as his main language, but his research has been unfolding into other materials, where marble and cardboard are used in his artistic objects.
The artist has participated in several group exhibitions, such as International Biennials and Art Shows. His works have also been presented in individual exhibitions in São Paulo and in the countryside of the state.