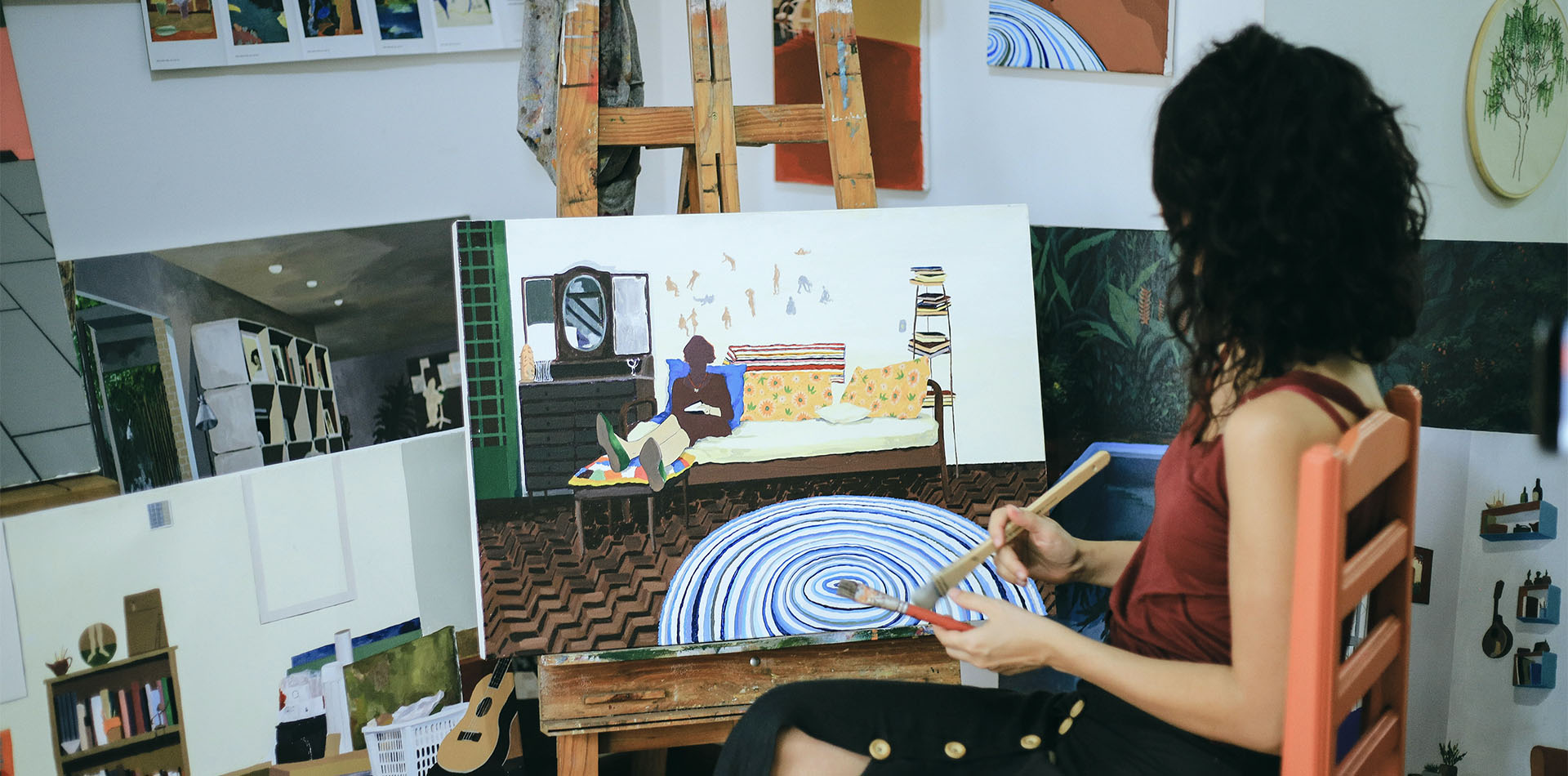 Anny Lemos is a visual artist and educator. In her productions she walks through the memories that intimate spaces hold, especially the "home space". The artist is interested in existential questions, creating a dialogue between the elements: body, time and space, and thus produces introspective scenes that provoke ambiguous relationships between emptiness and presence.
In her creation process, she uses photographic composition as a reference. Anny presents self-image, models and objects that can be repeated in several works, creating a dialogue between her pieces and echoes between objects and times.
Anny sees Art as capable of reminding us of Being and Feeling as an individual but also as a collective being, since she understands intimacy to be very personal but, at the same time, common to all.
She keeps active participation in group and individual exhibitions, such as the Latin American Fall Salon, Piracicaba Salon, Ubatuba Salon, among others in the countryside and in the capital.