Juan Francisco Casas
La Carolina, Espanha , 1976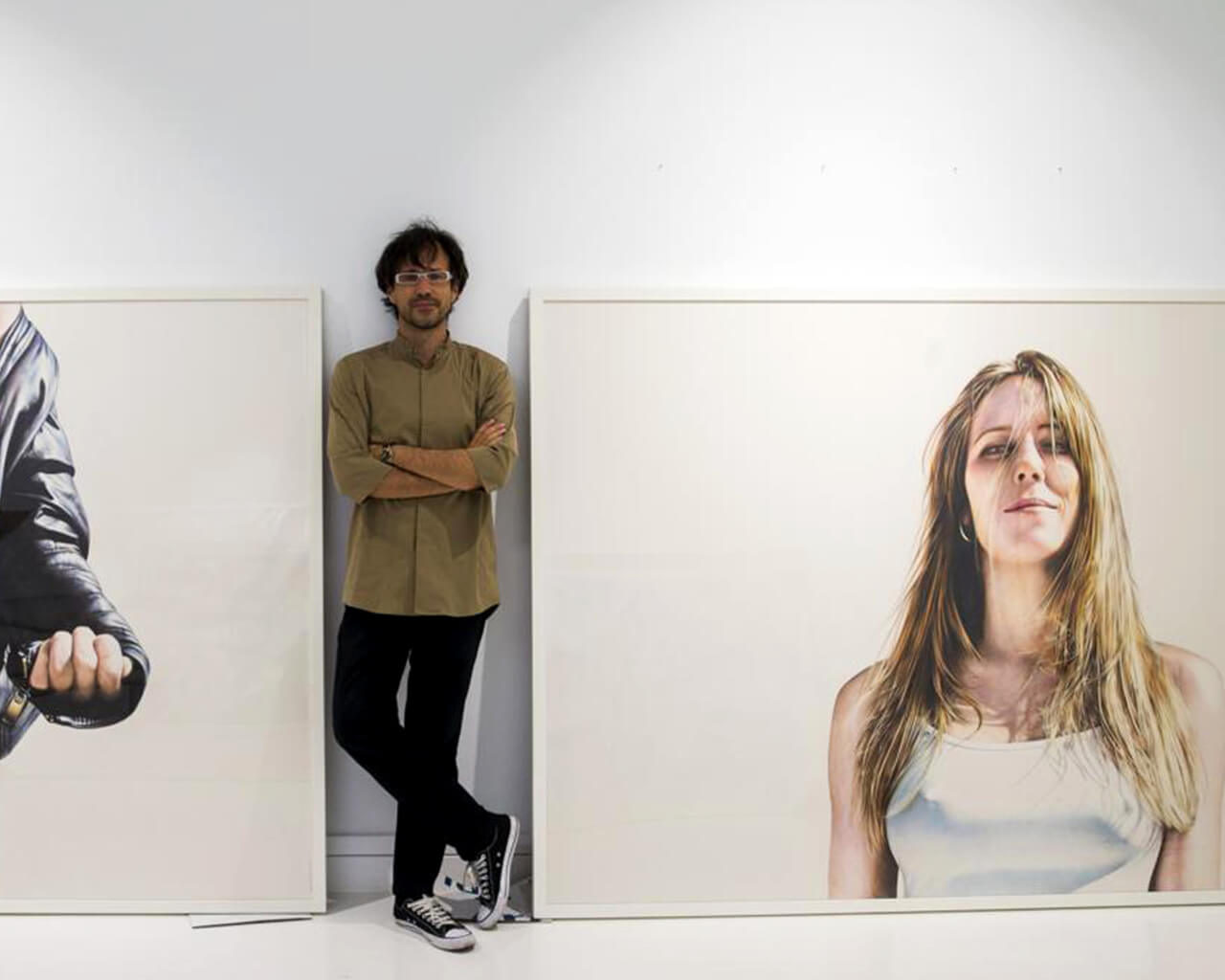 Juan Francisco Casas – mobile
Juan Francisco Casas is a visual artist, curator, and poet. In his production, he uses pens to create images, and this technique forms part of the discourse about his work. When he started with the technique, the artist thought he would like to use something from his everyday life to produce, and that is how he came up with the pen.
Juan Francisco Casas believes that in times of overexposure to images, high quality photos, painting is a form of resistance and of rescuing the human side.
The artist has exhibited in the Kunsthalle Munich, Kunsthalle in Emden (Germany), Kunsthall Rotterdam (Netherlands), Cube Museum Seongnam, (South Korea), ARTIUM Museum in Vitoria and Da2 Museum in Salamanca. His works are exhibited in the ARTIUM Museum, Vitoria; ABC Museum, Madrid; Collection of the Ministry of Foreign Affairs; Collection of the Royal Academy of Spain in Rome; Absolut Collection; OBEY Collection, Los Angeles; Pilar Citoler Collection, among many others.
In addition, he represented Spain at the Prague Biennale and received the Fellowship of the Royal Academy of Spain in Rome, the ABC Prize for Painting, and the Fellowship of the College of Spain in Paris. He has published three books of poetry and has curated several exhibitions.