Julio Sarramián
Logroño, Espanha, 1981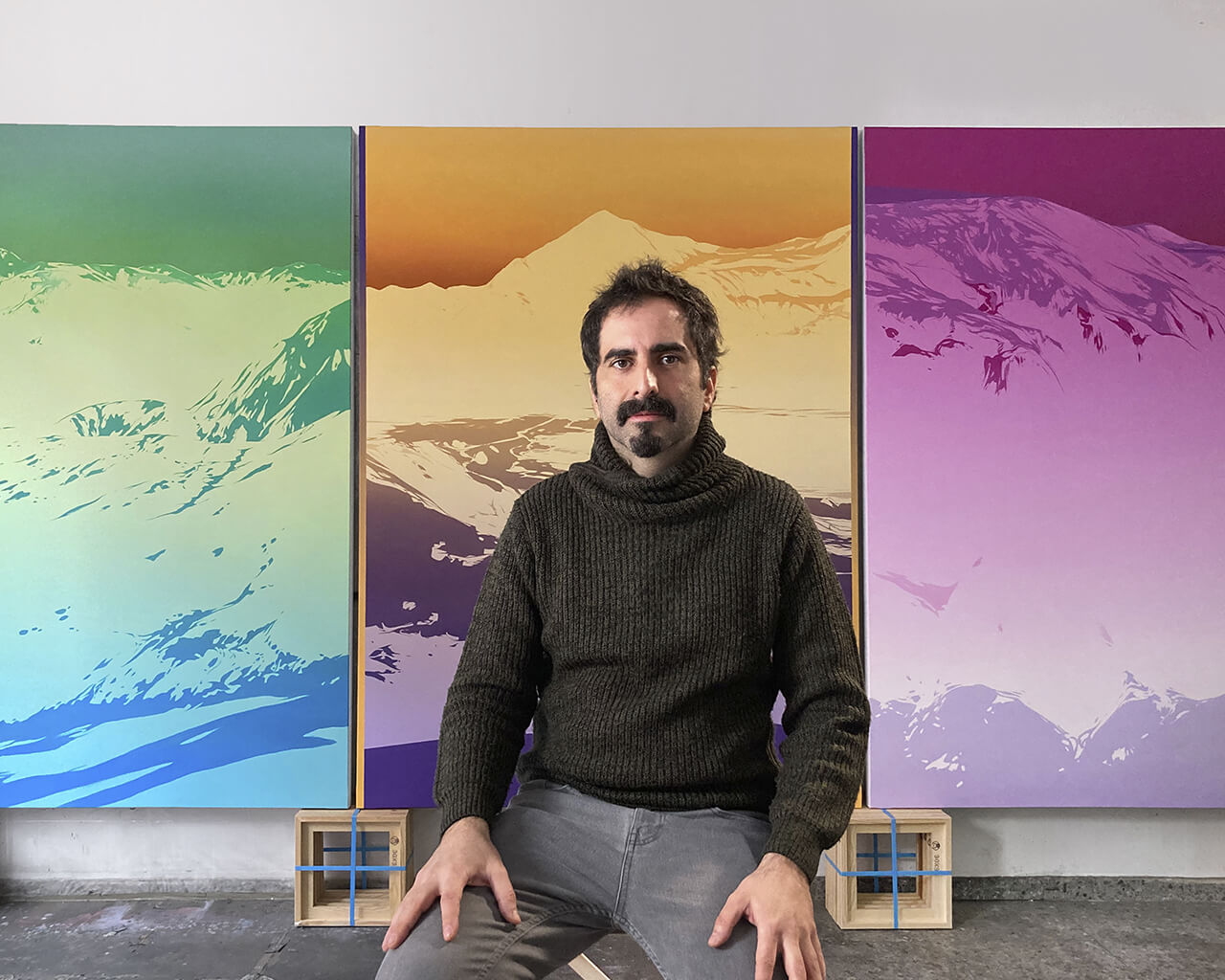 Julio Sarramián is a visual artist and graduated in fine arts and philosophy. His work revolves around the idea of landscape and other related concepts, and how people perceive, define and represent them. In his production, he focuses mainly on the technological context of society and always seeks to provide a new image of the landscape that allows reflection, construction of new spaces, and the exploration of new horizons.
Through painting, drawing, photography or installation, he generates different discourses that reveal the relationship between man and his environment. He analyzes the conceptual transformations of the landscape and its cultural construction, to investigate its new representations. A path that allows him to understand tradition and the future from the emancipatory fact of thinking reality differently. He investigates, in the position of an explorer, the changes that occur around society to understand and generate new points of view.
He has exhibited individually in cities such as Brussels, Buenos Aires, Madrid, Bilbao, Pontevedra, Salamanca, Vigo and Logroño. Collectively in different countries such as: Belgium, China, Portugal and Spain. He has received grants or awards from institutions such as: Ministry of Culture, Community of Madrid, Madrid City Council, Complutense University of Madrid, City of Culture of Galicia, Provincial Council of Caceres, Casa de Velázquez, Government of La Rioja, Parliament of La Rioja, City Council of Logroño, University of Salamanca, Ibercaja Foundation, La Gaceta Foundation, BMW Group, UBE Corporation Europe or Royal Talens Spain.