Marcia Pastore
São Paulo, SP, 1964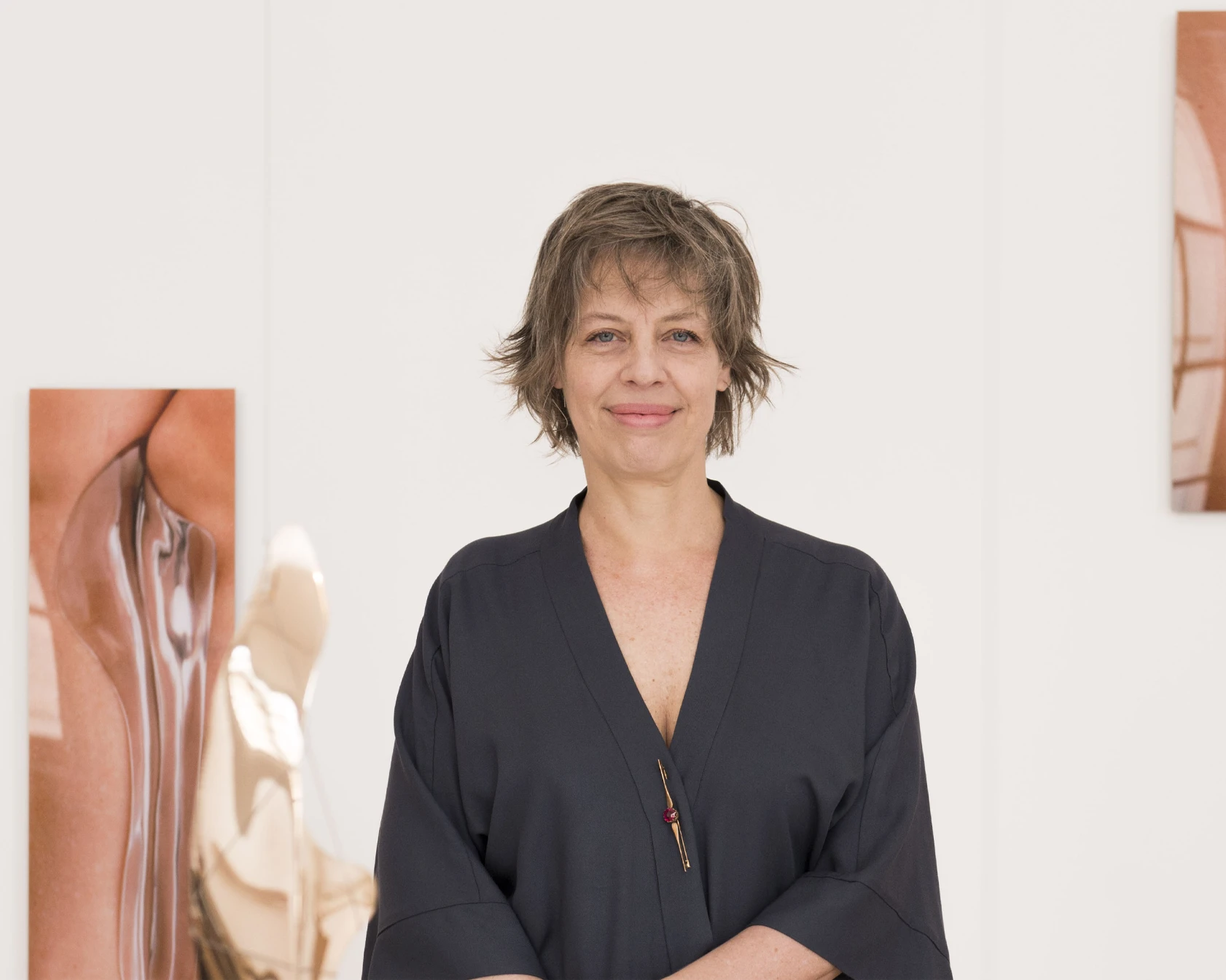 Marcia Pastore is a visual artist and was born in São Paulo, where she currently lives. The artist has been active in the Brazilian circuit since the late 1980s and investigates the relationship between body, space and sculpture in various ways.
With a vast production, her work is part of important collections such as Pinacoteca de São Paulo, Pinacoteca Municipal de São Paulo, Museu de Arte Contemporânea da USP, Museu de Arte Moderna de São Paulo, Instituto Figueiredo Ferraz [Ribeirão Preto, SP], Fundação Marcos Amaro, and Banco Safra.
Marcia is an artist with a strong institutional presence. She won the Emille Eddé Fine Arts Scholarship in 1989, finalized with an exhibition at MAC USP. She held two exhibitions CCBB of Rio de Janeiro, one in 1993 and another, Dobros, in 2010. In 2000, she was invited to exhibit at Centro Cultural São Paulo, and in 2002 and 2007 she held exhibitions at Centro Universitário Maria Antônia. She won three ProAc, which made possible the realization of the exhibitions: Coagulatio in 2010, at the Emílio Ribas Public Health Museum; Tira-linhas in 2015, at Mario de Andrade Library and Corpo de prova in 2017, at MuBE, Brazilian Sculpture and Ecology Museum, in São Paulo. In 2012, he exhibits Impressores, at Caixa Cultural de Fortaleza and wins the Funarte Contemporary Art Award, with the exhibition Peso-contrapeso at the São Paulo gallery.
In 2019, she holds a retrospective exhibition at the Pinacoteca de São Paulo, Contracorpo curated by Ana Maria Belluzzo, who signs the text of the show's catalog, where there is also published text by Fernanda Pitta, senior curator of the Pinacoteca and an interview with the artist. Also in 2019, she inaugurates the rural space of the Marcos Amaro Foundation – Fama campo with the large-scale sculpture, Transposition. In 2020, she exhibits Ut machina corpus in Zürich, Switzerland, at the Kogan Amaro Gallery, and in 2021, she holds the exhibition Exposed Structure, curated by Gilberto Mariotti, for the Imaginary Garden Project of the Ema Klabin Foundation in São Paulo.