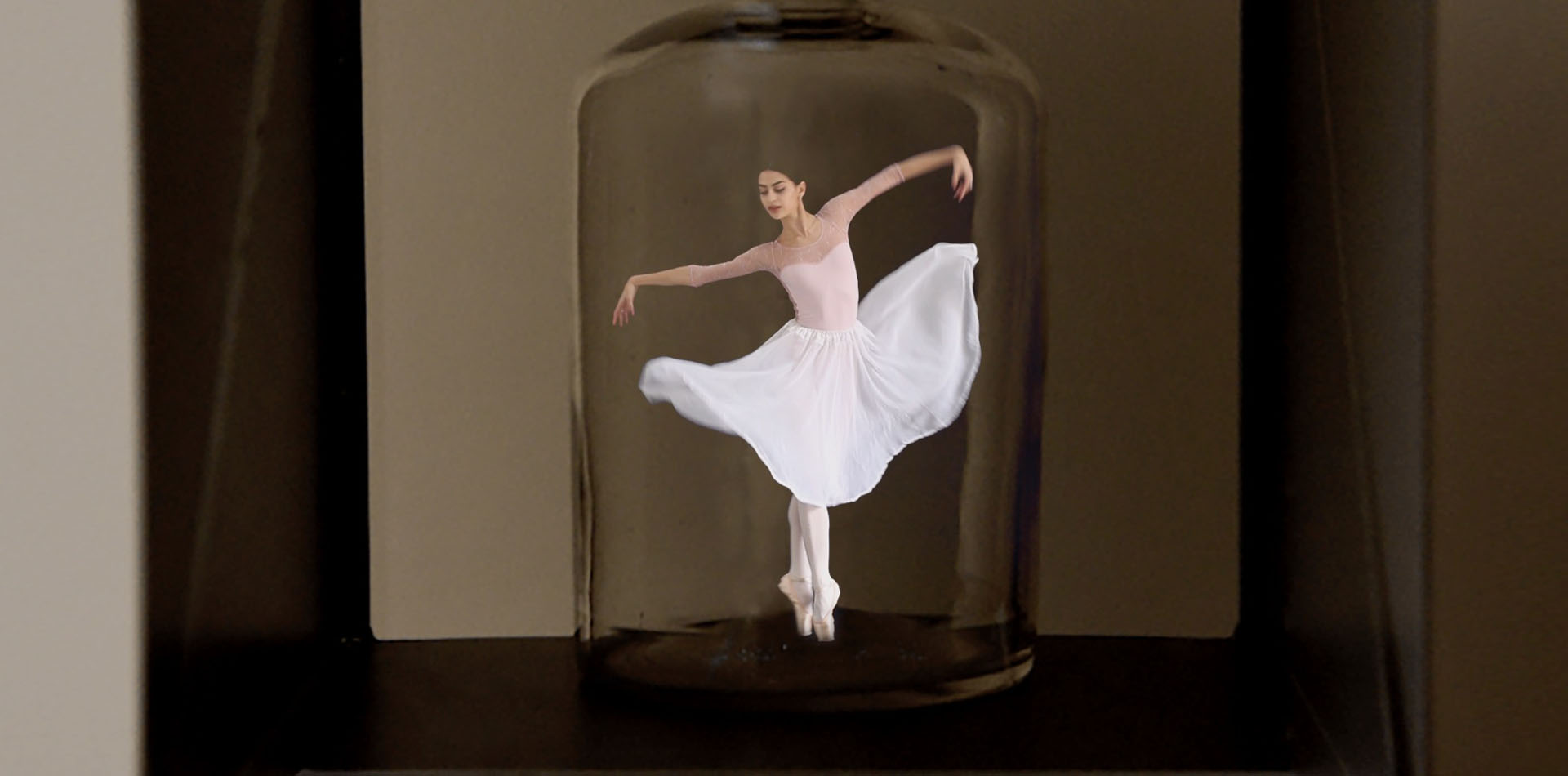 Michelangelo Bastiani
Michelangelo Bastiani – mobile
Michelangelo Bastiani is a visual artist, working with videos and holograms. Her works are concentrated on the theme of water. Since the beginning of her career, water has been the center of her investigations, since the artist is willing to represent an art that always changes, that is never the same, characteristics that the element carries intrinsically with itself.
Due to its dynamic nature, water has always been difficult to represent. The strategy to solve this problem is through technology that allows a tangible interaction, a direct connection with the viewer: a waterfall will never have a constant flow, but changes according to the people passing in front of it, who effectively become part of the kinetic process of the work. The natural is compared to the artificial; the strength of the elements finds its representation in an antithetical marriage. A marriage of man-made imprisonment of nature, but at the same time exaltation and necessity of one for the other.
In his production, Bastiani works with interactive video projections and hologram installations on LED screens, based on Bohm's theory that "our universe is a gigantic and splendidly detailed hologram". In these works, the artist reproduces a microcosm in a bottle, where videos, two-dimensional by nature, become solid, dynamic realities.
Recognized for his exhibitions in Italy and abroad, Michelangelo has a permanent installation in the center of Capri, and has exhibited in Venice, Florence, Milan, Turin, Rome, Capri, and Pietrasanta. Bastiani has exhibited his work at the Saatchi Gallery in London, Paris, Hong Kong, Singapore, Frankfurt, Oslo, Rome, Kiev, Istanbul and in the United States in New York, Jersey City's Mana Contemporary Museum, C24 Gallery in Chelsea – NY, Houston, Miami, Palm Beach.