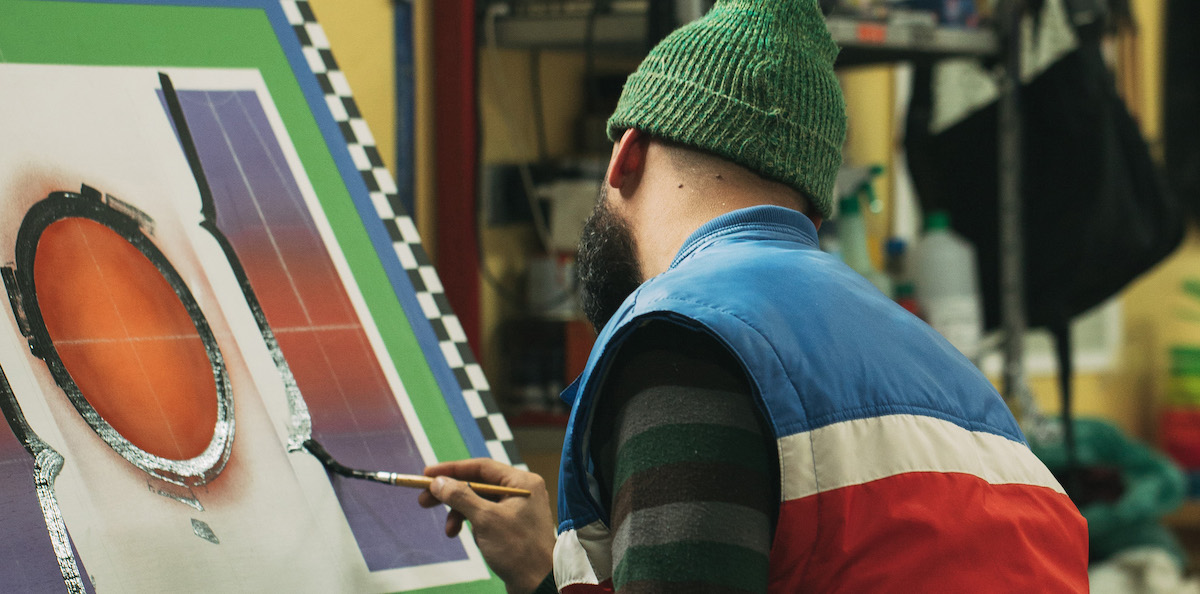 Thiago Nevs is a visual artist and also works with calligraphy. Raised only by his mother in the outskirts of the city of São Paulo, the artist entered the visual arts through urban art. Names such as Helio Oiticica, Cildo Meireles, and Waltércio Caldas, among many others, are today references for his creative process.
Son of a truck driver, Nevs retraces fragments of his memories with colorful brushstrokes and symmetrical strokes, sometimes accompanied by vernacular calligraphy. The harmony of his paintings reinforces the values of popular culture and the importance of its preservation. His work as a lyricist brought him closer to popular calligraphy, bringing a tone of Brazilianness to his paintings.
The artist has had his works exhibited in fairs such as SP-Arte and ArtRio, as well as in several solo and group exhibitions around the country. Besides national projects, Thiago has had murals exhibited in France and participated in international festivals.