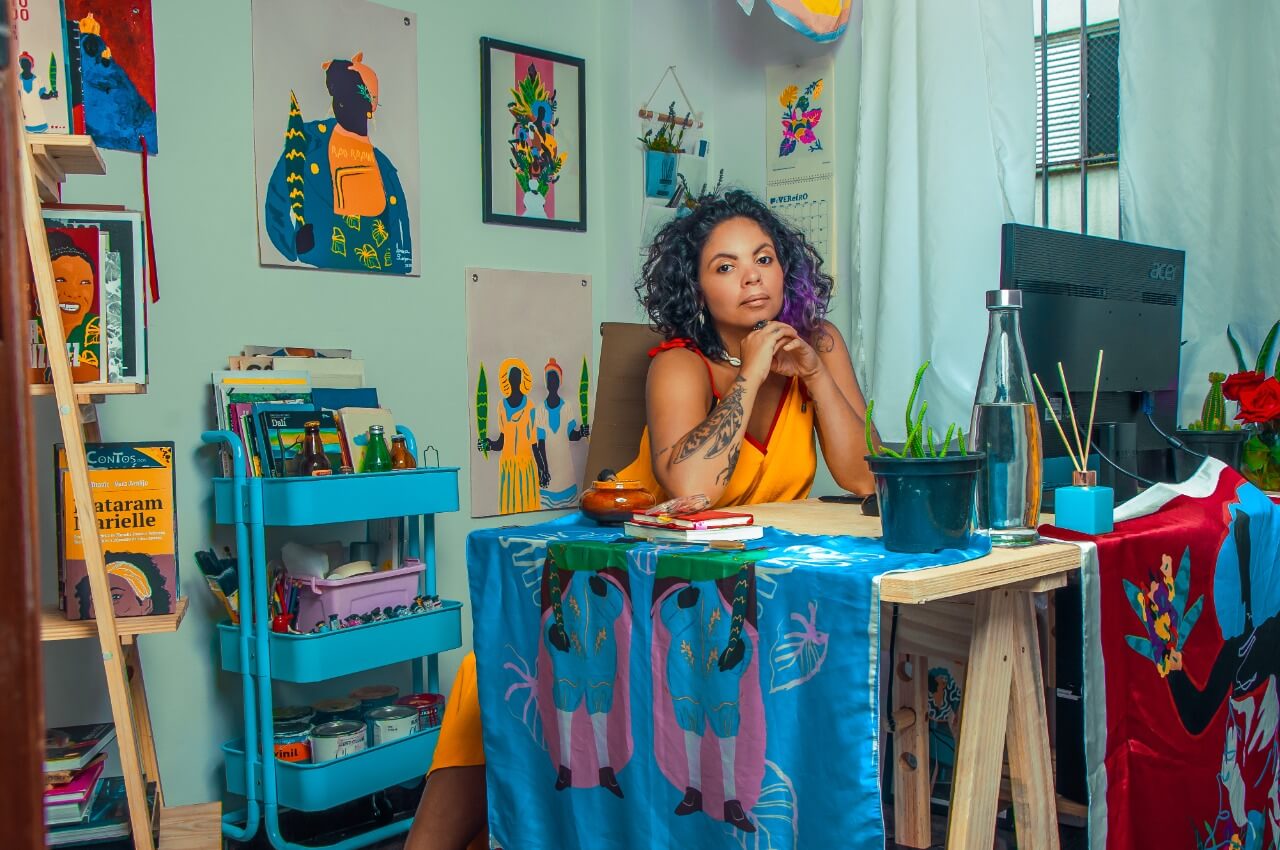 Aline Bispo is a visual artist, illustrator and curator. In her productions she investigates themes that cross the Brazilian miscegenation, gender, religious and ethnic syncretism, starting from her place in the world. In her interdisciplinary work she develops works through illustrations, paintings, prints, performance, and more recently she has ventured into audiovisual and photography.
She is part of the team of artists with works exhibited and/or present in MASP, IMS Paulista, SESC, Adelina Cultural and Galeria Luis Maluf.
In 2021 Aline painted her first gable, "Salve, Lélia!", in a tribute to Lélia Gonzalez at Parque Minhocão in São Paulo and inaugurated her first solo exhibition: A Medicina Rústica, Pinturas de Aline Bispo. Multidisciplinary, in 2022, she entered the fashion space, launching her first collection Belezas Brasileiras Hering and inaugurated her second gable at Parque Minhocão, where she discusses the occupation of public spaces by women.
Aline is also the cover illustrator of books such as Torto Arado by Itamar Vieira Junior, Por um feminismo afrolatino-americano by Lélia Gonzalez, Santos de casa by Luiz Antonio Simas, and co-author of Serena Finitude alongside Anelis Assumpção.
Curator of the Instituto Ibirapitanga's Collection, she is active in the project which is contemplated by the Institute's program for racial equity. In cinema, her most recent work, the short film QUASE ILHA, in which she co-directed, was awarded by the Edital Curta em Casa, an initiative of the Instituto Criar de TV, Cinema e Novas Mídias.