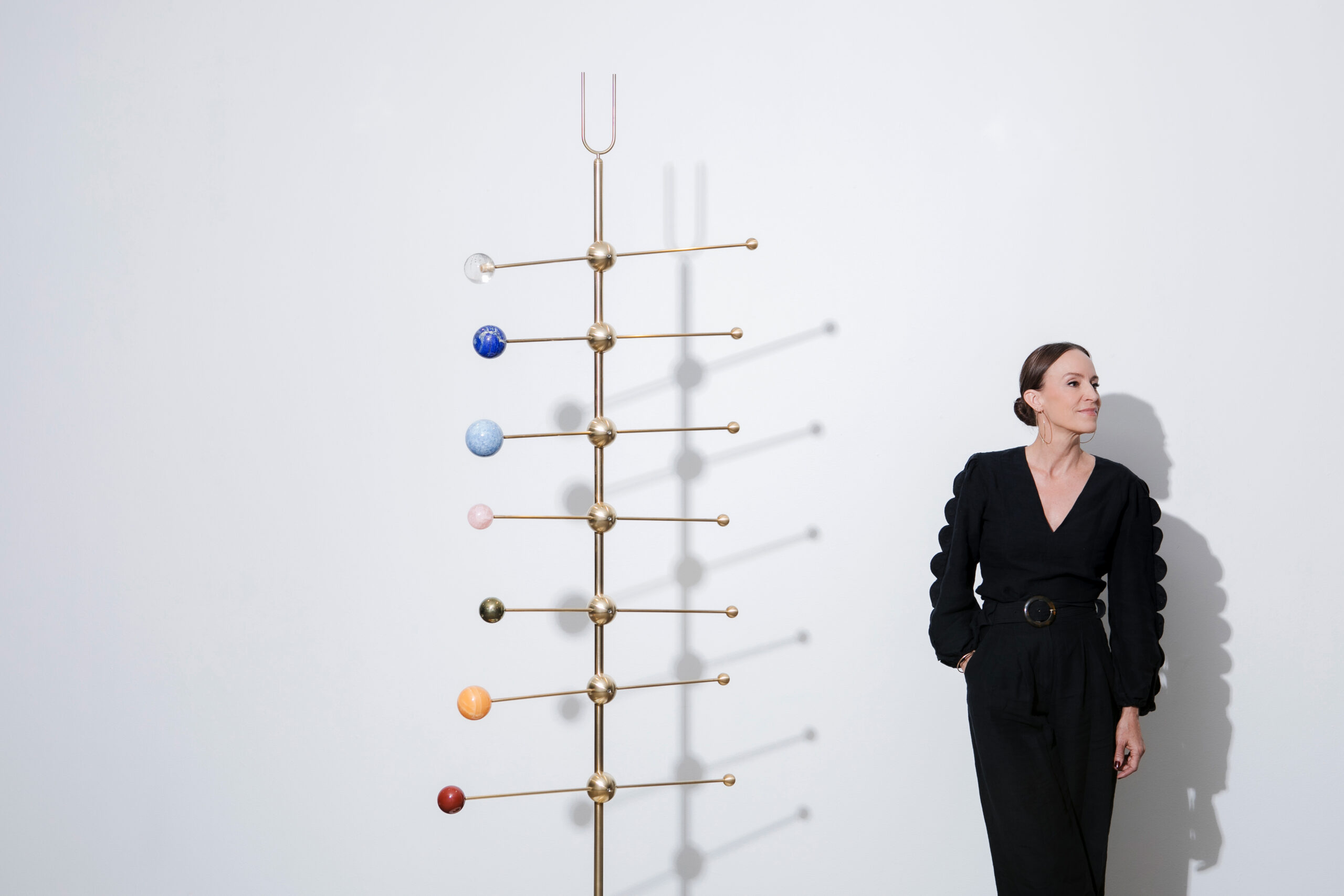 Leiden, Holanda, 1969
Janet is an architect and visual artist. She has been working on creating welcoming environments since 1994. During her ongoing research into these environments, the artist emerged in the Oriental Wisdom Traditions. 
In 2005, Janet came to Brazil, where she lived and worked for 10 years together with her partner Xavier de Bode, building and reforesting with native people, examining welcoming environments in close relationship with wild nature. During this period she began to experiment with the creation of art objects and their influence on well-being and consciousness. To this day, she runs the project Casa Alto Paraíso in Brazil with the goal of being able to protect nature, water wells and native knowledge about the use of plants.
In 2016 Janet was invited to a first solo exhibition called Art.Chi.Textures at Galeria Espaço Aberto, Alto Paraíso de Goiás. At the end of the same year, Janet returned to the Netherlands and founded Studio Janet Vollebregt, working on international exhibitions and projects on the cross-boarders of Architecture and Art. 
Janet has a Master of Architecture and a Master of Innovation in Management of the Built Environment from Delft University of Technology. She holds an equivalent degree from the National University of Brasilia and is a Feng Shue Consultant trained by the Chinese Dr. Jes.T.Lim. Janet is a Mentor of the Japanese healing art Jin Shin Jyutsu. She has worked, built, lectured and exhibited in many countries, with a focus on Holland and Brazil.