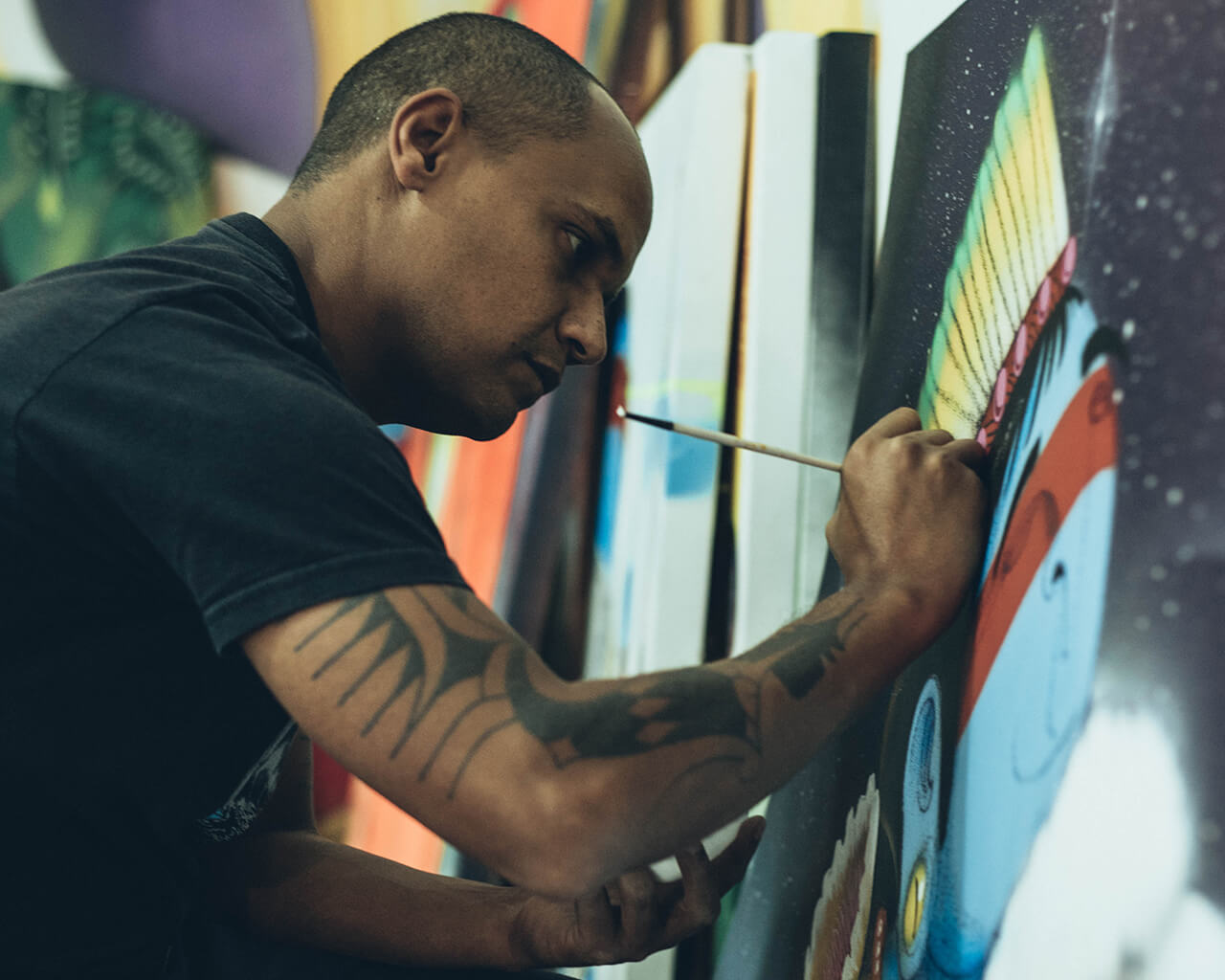 Fabio de Oliveira Parnaiba, aka Cranio, is a visual artist and free-style enthusiast. In his production, the artist lets the inspiration and the moment guide the conception of the work and does it from a variety of inspirations that go through Salvador Dalí's Surrealism, pop references, cartoons and animations. His works are accurate in building narratives that mix feelings and reactions of the spectators, social themes are a key point that directs his creations and the Brazilian problems are protagonists, whether related to politics, consumption, pollution or environment, generating a fusion between aesthetic enjoyment and critical reflection.
One of his "trademarks" is the blue Indian, extremely present in his works. They have countless forms and clothing, as if they were individuals of a species created by the artist himself, born from the intention to create a character that relates directly to the image of Brazil.
Having created an irreverent and very particular style that can be read as both festive tributes and pertinent and acidic denunciations, his works are exhibited around the world and have also been shown in several exhibitions in Brazil.