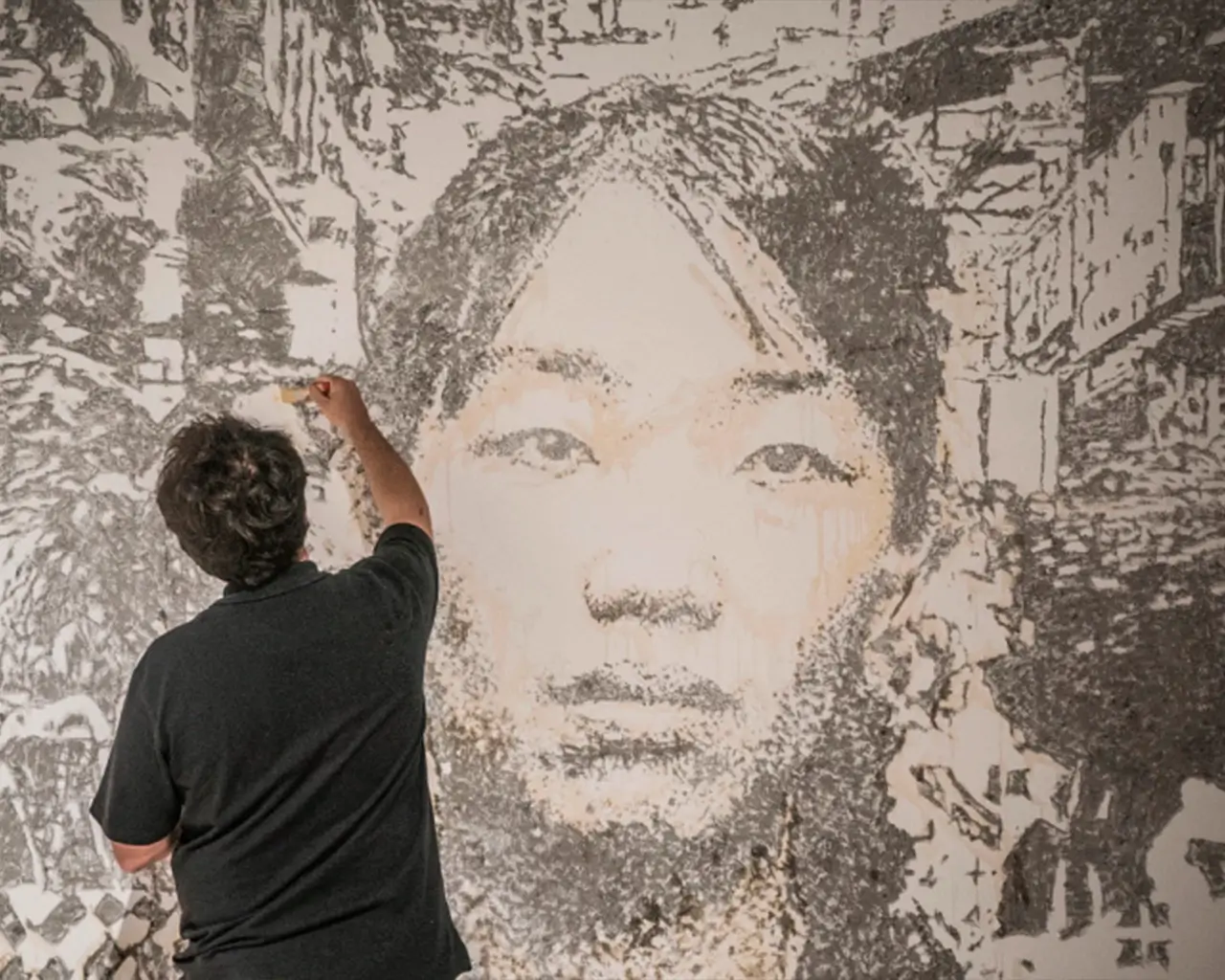 Alexandre Farto, under the name VHILS, is a visual artist and began his career in graffiti. Being an experimentalist, he works in several languages. His works appear as virtual poetry and have been described as brutal and complex, but of a simplicity that speaks to the core of human emotions. They are an ongoing reflection on identity, urban society, and saturated environments.
Vhils works on themes such as the struggle waged between human wants and the demands of everyday life; development of the globalized world and homogenization imposed in today's reality. He deals with dualities, explores contrasts such as erasure and resistance, destruction and beauty of this scenario.
The artist has presented his work in more than 30 countries around the world in solo and group exhibitions, site-specific art interventions, artistic events, and projects in various contexts – from work with communities in the favelas of Rio de Janeiro to collaborations with renowned art institutions such as MAAT – Museum of Art, Architecture and Technology (Lisbon), Contemporary Arts Center (Cincinnati), Le Centquatre-Paris (Paris), Centre Pompidou (Paris), CAFA Art Museum (Beijing), or the Museum of Contemporary Art San Diego (San Diego), among others.