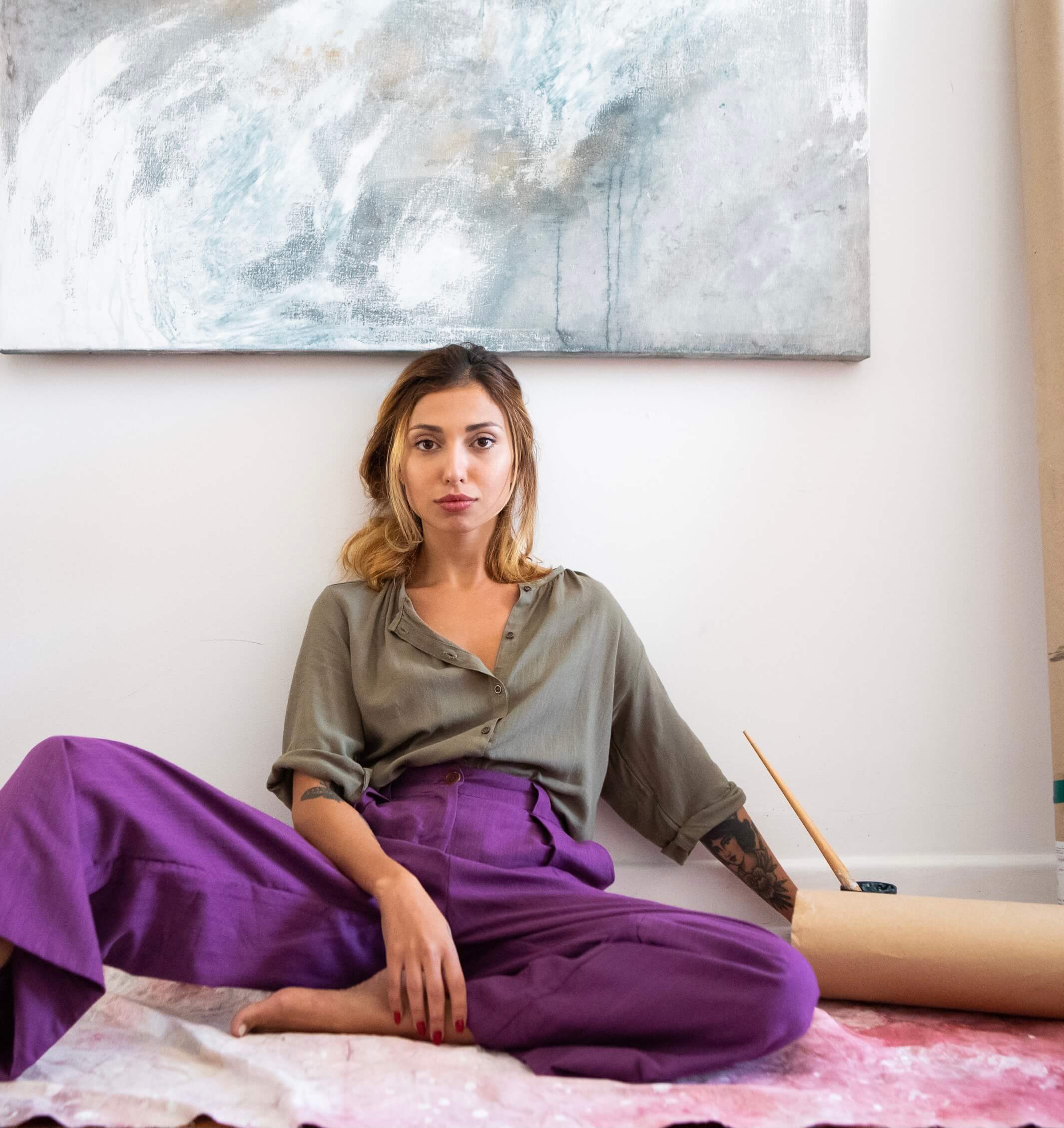 Yohannah de Oliveira – mobile
Yohannah de Oliveira is a visual artist and architect and urban planner by training. Her research works on the materiality of the supports and starts by joining materials such as concrete, crystals, natural weft fabrics, acrylic paint and natural pigments, resulting in two-dimensional and three-dimensional abstract structures. Because of this, his works refer in their essence to natural formations and geographical panoramas.
In her production, she seeks a connection with the collective unconscious and a new construction of the Divine in ritualistic and meditative production processes, in which she recreates internal landscapes, reformulating places of welcome.
Her works and installations have been exhibited in solo and group shows around the country, as well as in fairs such as SP-Arte and ArtRio. The artist also teaches courses and lectures about art and creative processes.