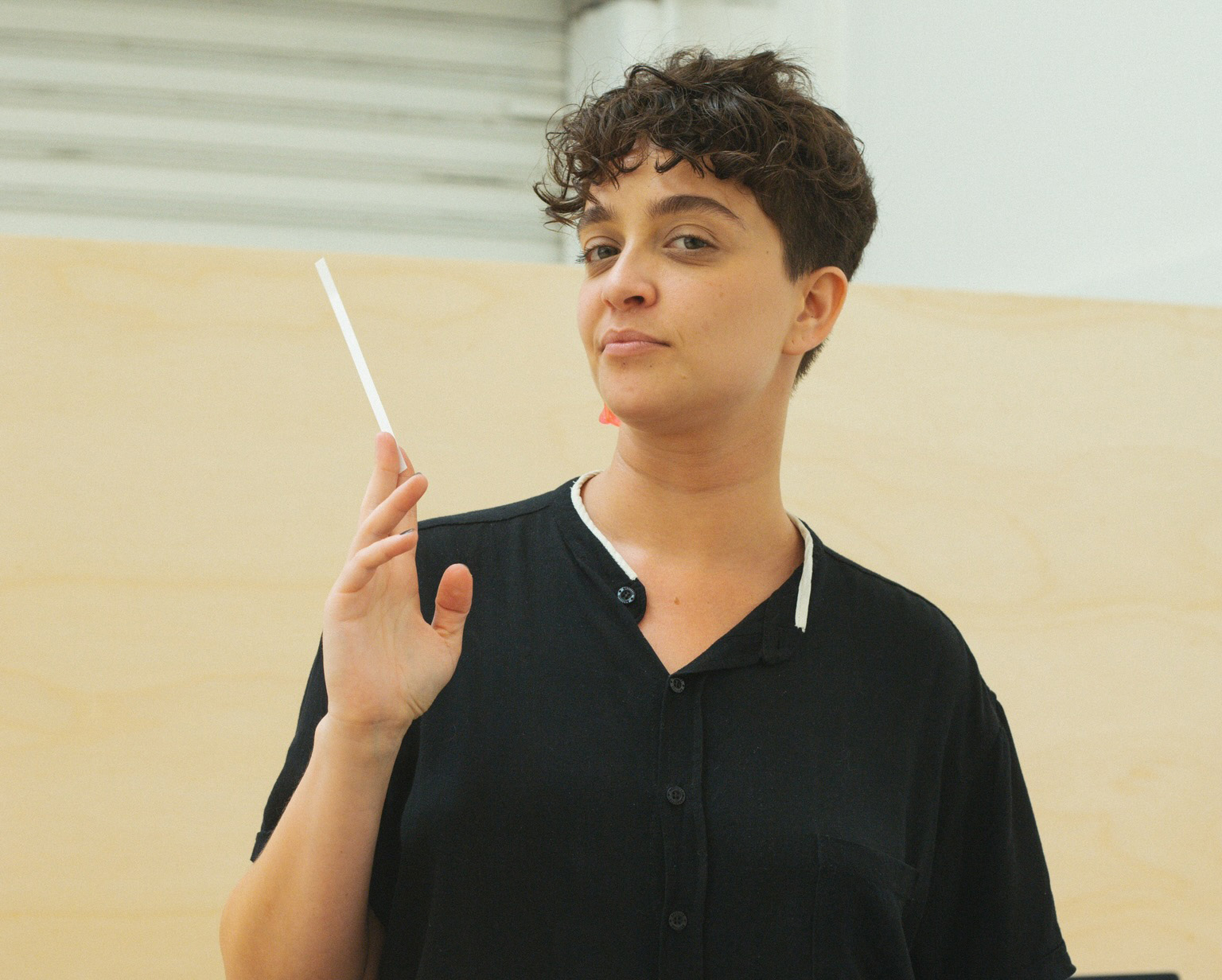 São Caetano do Sul, SP, 1988
Karola Braga é artista e pesquisadora olfativa. Mestre em Poéticas Visuais pela Universidade de São Paulo (ECA/USP) e Bacharel em Artes Plásticas pela Fundação Armando Alvares Penteado (FAAP). Em seu trabalho, a artista busca explorar a problemática da relação ausência x presença, memória x esquecimento, trazendo as dualidades como temática que permeiam grande parte de sua produção.
Um elemento recorrente em seu trabalho é a esfera olfativa. Por serem carregados de construções simbólicas e culturais e pela sua potência em evocar memórias – individuais e coletivas – os cheiros são pontes escolhidas pela artista para desafiar percepção e espaço, criar sensações, acessar lembranças e, sobretudo, contar histórias.
Desde 2015 participa de exposições e prêmios em importantes instituições no Brasil e em países como França, Alemanha, Estados Unidos, Suíça e Irã. Integrou o Programa de Residência Artística da Cité Internationale des Arts em Paris pela Fundação Armando Alvares Penteado (2017) e Kooshk Residency em Teerã, contemplada pelo prêmio Kooshk Artist Residency Award (KARA 2018). Foi nomeada para o Programa de Bolsas e Comissões do Cisneros Fontanals Art Foundation 2020 (Miami) e Bloom Art Prize Weihenstephaner 2019 (Colônia). Participou da 13 ̊ Bienal do Mercosul e este ano está entre as finalistas do 9th Art and Olfaction Awards de Los Angeles na categoria Sadakichi Award for Experimental Work with Scent.