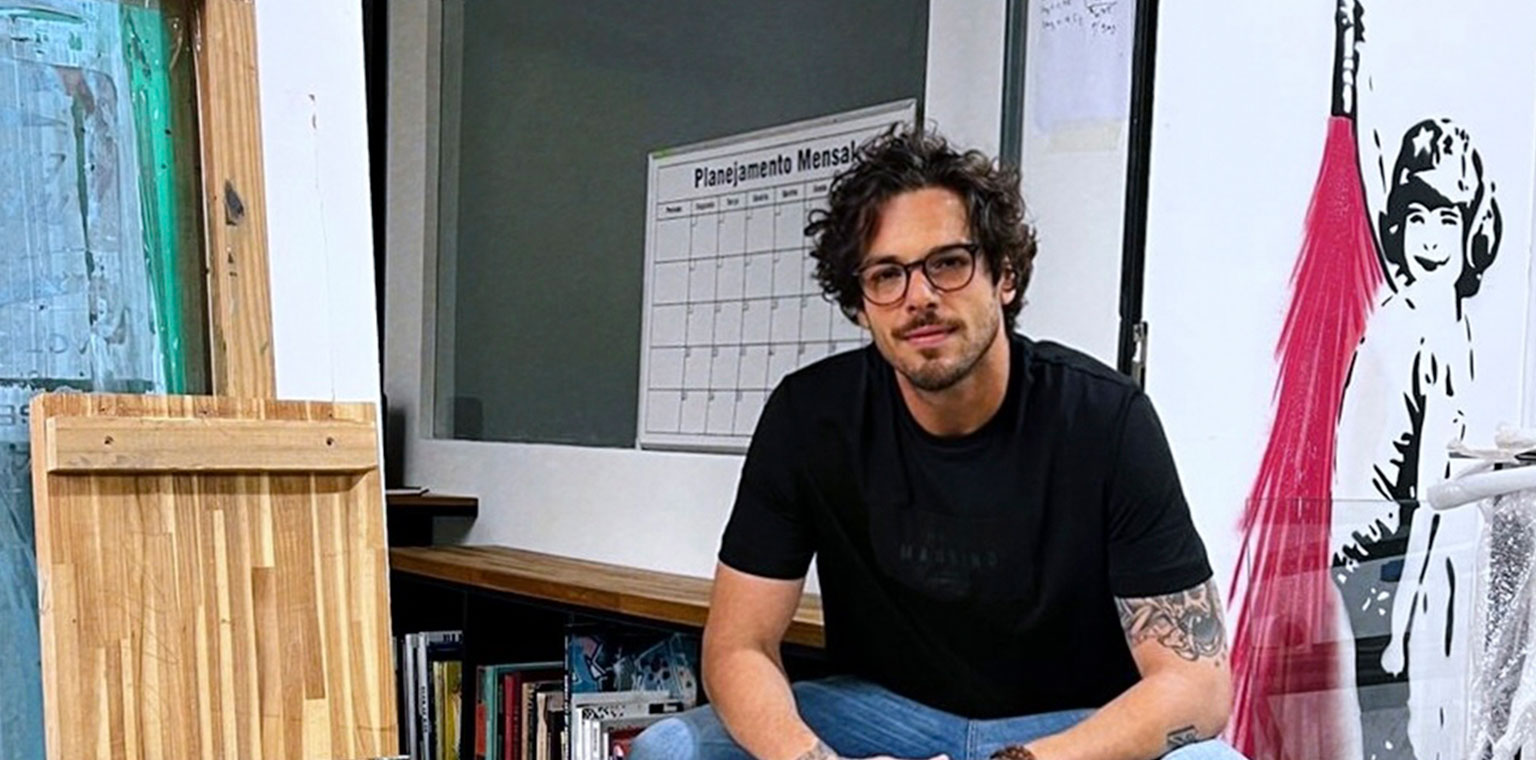 Gian Luca Ewbank – mobile
Gian Luca is a visual artist and has also studied social communication. Gian, the "Baldacconi", works with a wide range of materials from spray paint to concrete and brick. In his creative process, the artist conducts his research on site and within the studio, designing and allowing intuition to intervene throughout the development of the work.
Strongly influenced by Pop Art, the artist tenses provocative and metaphorical issues related to mass culture, pop iconography, and the urban environment. In some of his works, the artist explores the challenging contemporaneity after the months of collective trauma resulting from the pandemic. The idea is to provoke the dream, to inspire, collectively and individually, our personal chimeras.
Baldacconi has had his work exhibited in fairs throughout Brazil, in addition to several solo exhibitions around the country. His works have also been exhibited in Italy, the Arab Emirates, and the United States.