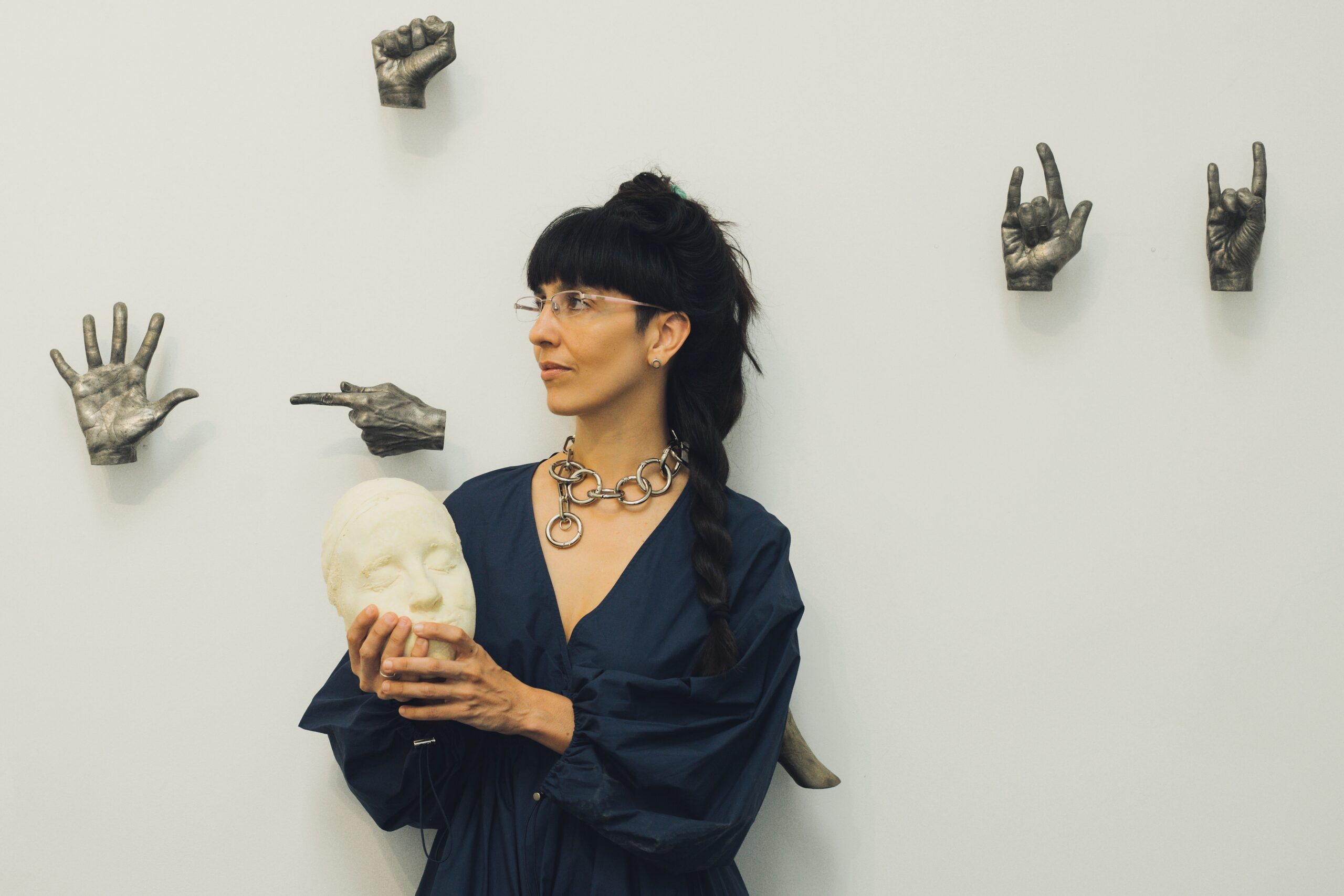 Leandra Espírito Santo – mobile
Volta Redonda, RJ, 1983
Leandra Espírito Santo is a visual artist and researcher. She began her career in 2010, having been one of 18 artists selected for the 2nd EDP in Arts Award, of Instituto Tomie Ohtake, SP. 
She develops hybrid works from mediums such as performance, video, photography and three-dimensional languages. Her works show an interest in the intersection between art and technology. In her most recent production, the artist addresses the relationship between body and technologies, as well as the fragmentation of the body experience in the coexistence in virtual environments.
Since 2010, she has participated in exhibitions and awards in important institutions in Brazil and in countries such as Mexico, France, England and Portugal. She participated in the 13th Mercosul Biennial, had one of his works incorporated into the collection of the Pinacoteca of the municipality of Jundiaí and received the Award for History in Visual Arts from PROAC LAB SP. In 2019, she participated in the Art and Technology exhibition "EmMeio#11", integrating the 18th International Meeting of Art and Technology – Lisbon (Portugal). That same year, she was invited to participate in the BienalSur, and had one of her works incorporated into the collection of the Rio Museum of Art (MAR-RJ). In addition, the artist has been nominated for the Pipa Award – MAM Rio, and was one of the 10 finalists of Pipa online.