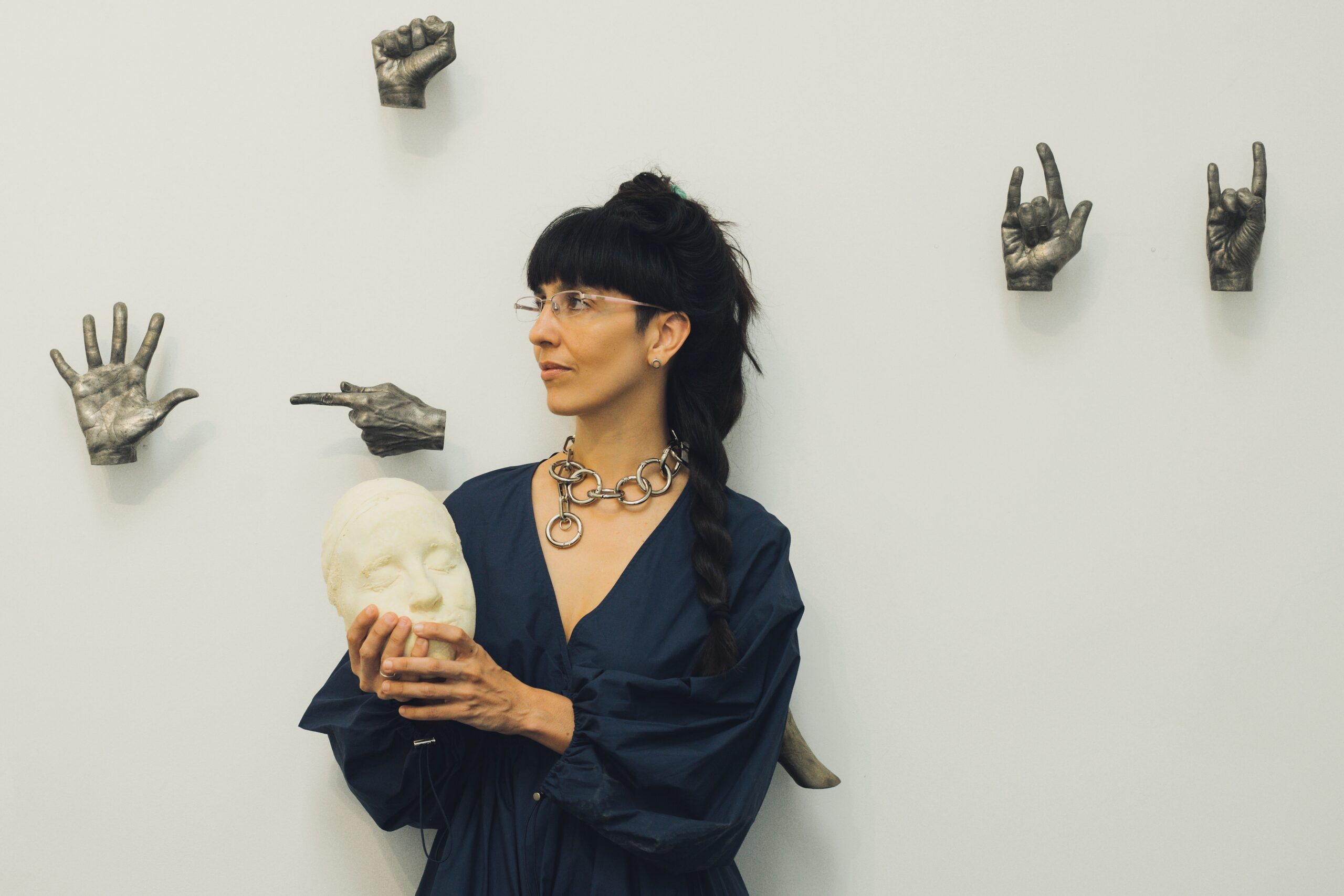 Leandra Espírito Santo – mobile
Volta Redonda, RJ, 1983
Leandra Espírito Santo é artista visual e pesquisadora. Iniciou sua carreira em 2010, com a participação no 2º Prêmio EDP nas Artes, do Instituto Tomie Ohtake, SP.
Desenvolve trabalhos híbridos a partir de meios como performance, vídeo, fotografia e linguagens tridimensionais. Seus trabalhos mostram o interesse na intersecção entre arte e tecnologia. Em sua produção mais recente, a artista aborda a relação entre corpo e tecnologias, assim como a fragmentação da experiência de corpo na convivência em ambientes virtuais.
Desde 2010, participa de exposições e prêmios em importantes instituições no Brasil, e em países como México, França, Inglaterra e Portugal. Foi uma das selecionadas para a residência Transe, cujo resultado foi apresentado durante a 13ª Bienal do Mercosul (2023). Recebeu o Prêmio por Histórico em Artes Visuais do PROAC LAB SP – 2020, estando sua obra incorporada aos acervos do Museu de Arte do Rio (MAR-RJ), e da Pinacoteca do município de Jundiaí – SP. Em 2019, integrou o 18º International Meeting of Art and Technology – Lisboa (Portugal), foi convidada a participar da BienalSur (ARG), tendo participado do programa de residência Pivô Pesquisa – SP. Em 2016, a artista foi indicada ao Prêmio Pipa – MAM Rio, tendo sido uma das 10 finalistas do Pipa online.