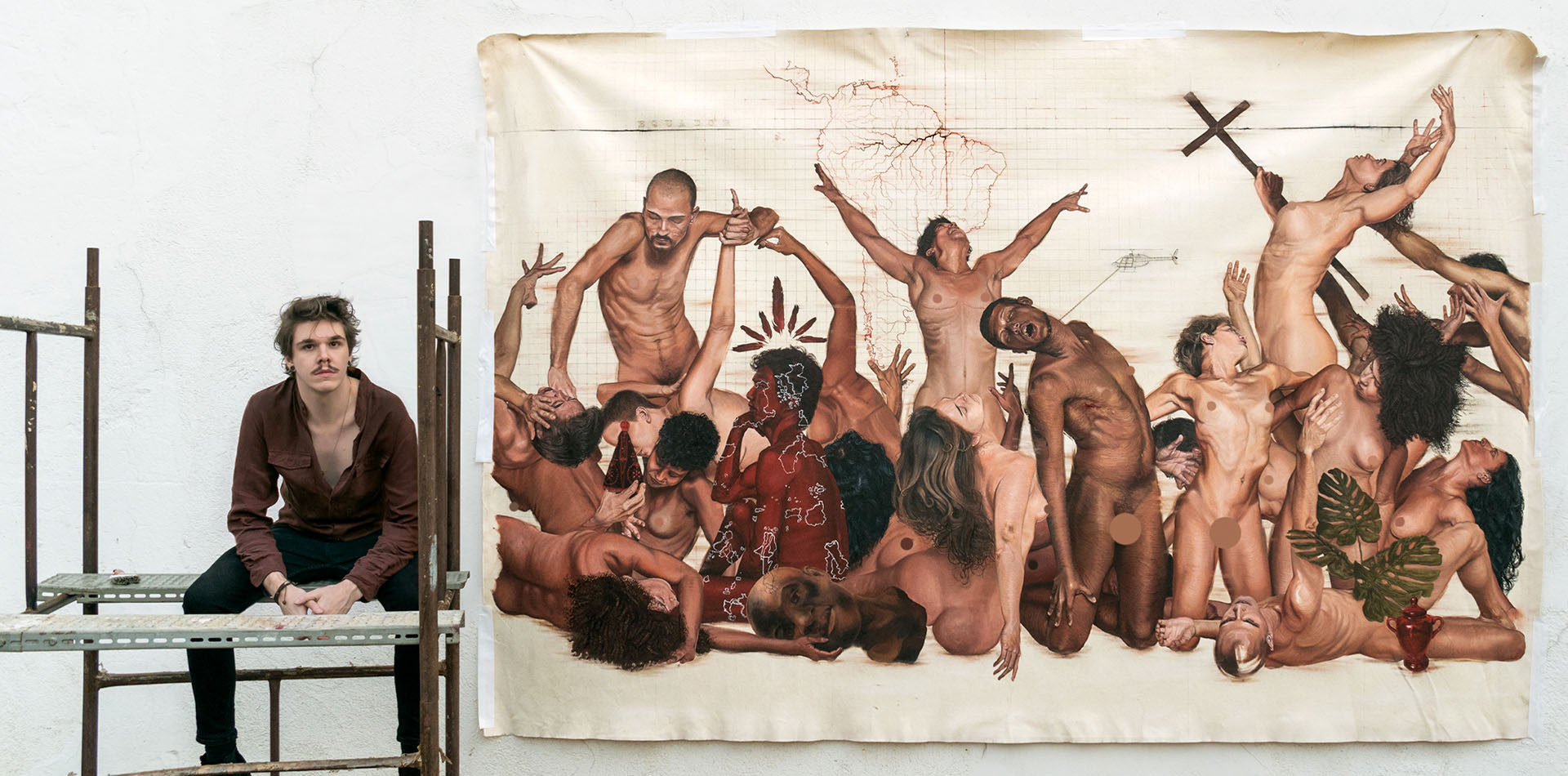 Luiz Escañuela is a visual artist with a technical degree in visual communication, a bachelor's degree in graphic design, and also studied visual arts. In his pieces, the artist works mainly with painting and figuration, and his studies go deep into contemporary art theories, developing a line of research where he starts using his technique in favor of conceptual narratives.
Escañuela has developed a method within hyper-realism and uses it to enhance the minutiae and craftsmanship in his works. In his early phases, the artist the human body to represent scenes of strong contrast and theatrical impact, gaining notoriety for his faithful representation of the real, but mainly for his authorial by the authorial pictorial signature when painting the human skin. In a second phase, Escañuela merges his detailed painting with new gestural experiments. The large-scale works make references to a research of images that pass through cinema, the Brazilian baroque, creation myths, and the iconoclasm of philosophy, proposing hyperlinks between images and provoking poetic speculation in the spectator.
The artist has already had solo exhibitions in the São Paulo capital and has also participated in group exhibitions, international fairs, and also taught a workshop in Germany. In 2020, he was listed by Forbes as one of the most influential personalities in the arts under 30.