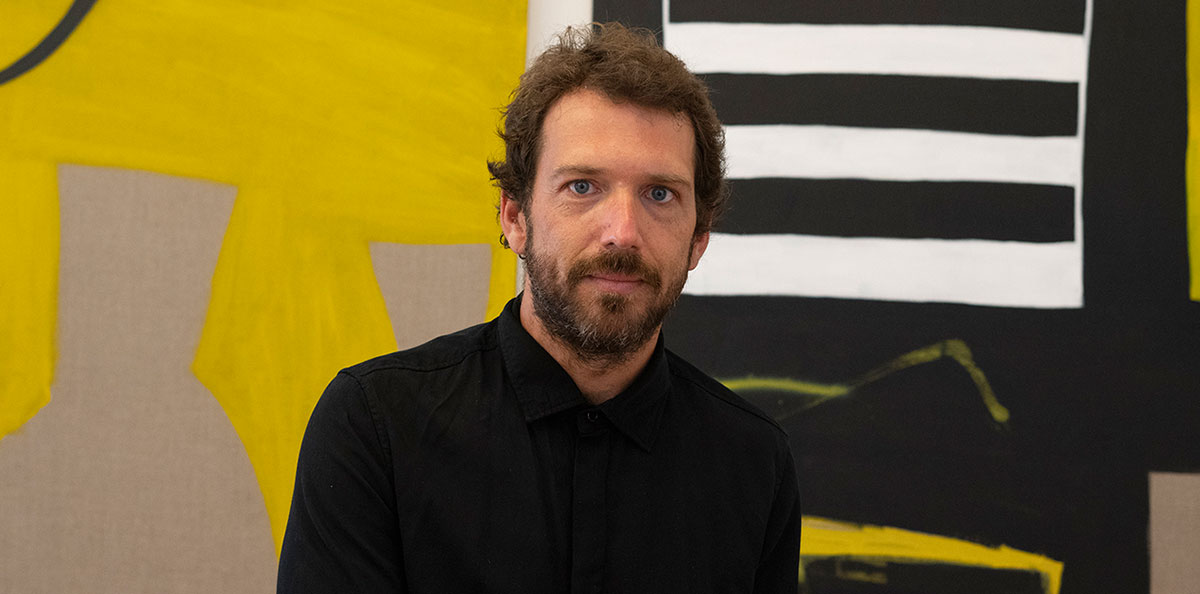 Antonio is a visual artist with a degree in graphic design. The artist presents pieces of art worked at the intersection of art and urban life, from which he brings his references and creates his symbolic universe. With a capacity for poetic improvisation, Antonio works with the most varied materials and supports, presenting works in different languages.
Although painting is the strong point of his creation, Antonio Bokel presents works in photographs, as well as sculptures and installations. His works evoke a reflection on space while balancing different colors, shapes, and volumes. He brings references such as avant-garde contemporary art, art-pop, and elements of popular culture. In composition, symbols are deconstructed and restructured, creating the material for his rethinking of space and urban life.
The artist presents his work throughout Brazil and abroad in solo and group exhibitions. His works have traveled to countries such as Holland, Portugal, and the Dominican Republic, and some of them are in the collection of the MAM (Modern Art Museum of Rio de Janeiro) and the MAR (Art Museum of Rio).