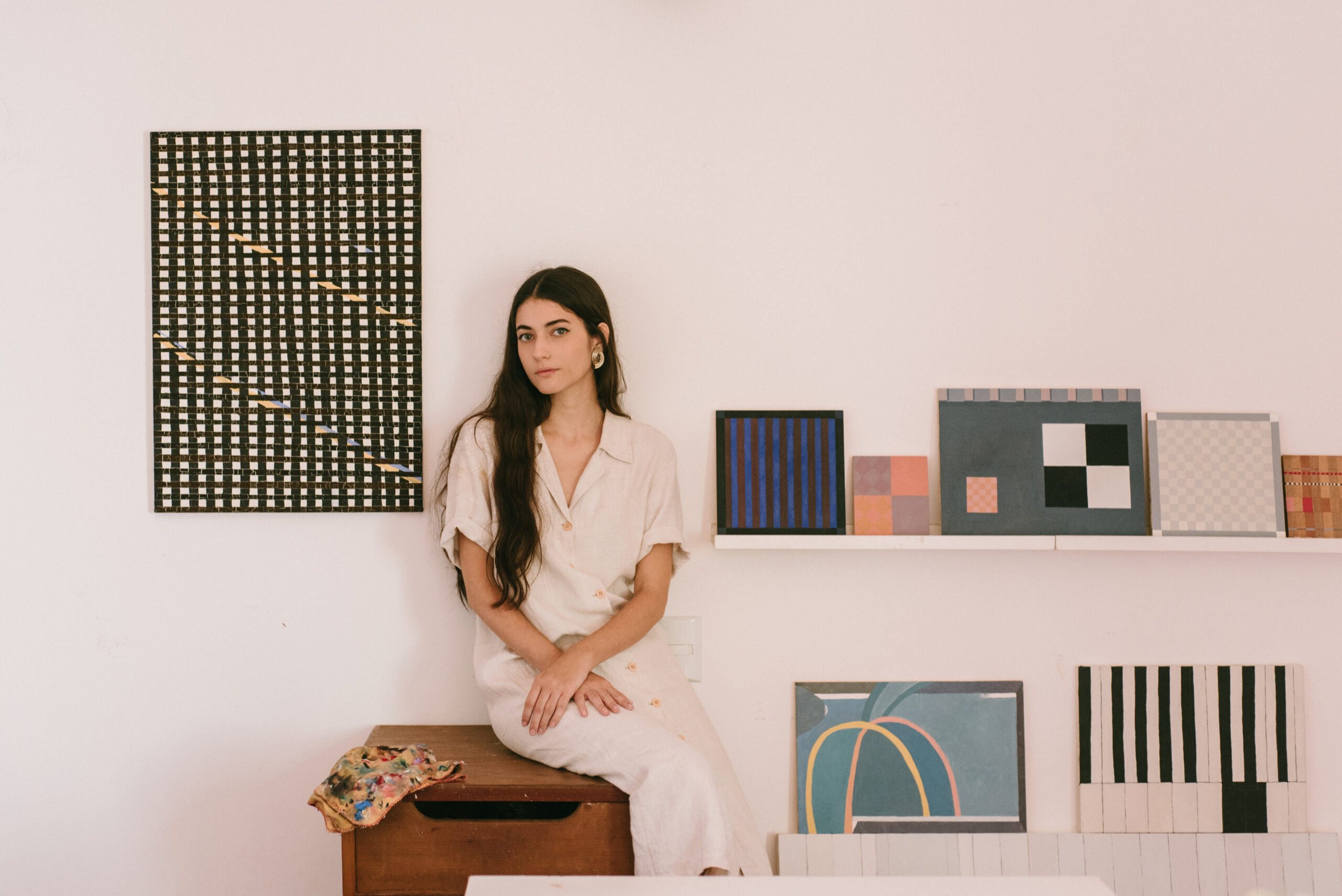 Barbara Basseto is a visual artist and her poetic research in painting is based on the investigation of patterns and repetition. Her work operates in a process of translation and composition of references coming from everyday objects, fashion, architecture and art history. She brings both traditional painting supports and compositions on fabrics used in the production of clothing: a process that values craftsmanship and material for the creation of pictorial objects of desire, in which the content and the invoice feed off each other.
The artist composes from relations of proximity and confrontation: in colors, materiality, references, and language, promoting the creation of links between planes in a positive game with infinite possibilities of unfolding. The repetition structures the matter and brings the notion of the passage of time, besides the opening for the desire to build and fill that missing gap. It is the repetition that brings the dots closer together.
Barbara studied outside Brazil, has had her work selected in festivals and has participated in group and solo exhibitions throughout Latin America.